'Tiger King' animal trainer and Salinas-native gets suspended sentence for wildlife trafficking in Virginia
Update Oct. 4, 2023- The Myrtle Beach, South Carolina, safari owner featured in the popular "Tiger King" Netflix series avoided prison time in his Virginia case.
A judge sentenced Bhagavan "Doc" Antle on Tuesday morning to a two-year suspended sentence, five years of probation and a $10,000 fine, according to the Virginia court system. He is also banned for five years from working with, owning, buying, selling or trading exotic animals.
In June, a jury found Antle guilty of two counts of wildlife trafficking and two counts of conspiring to wildlife traffic. He had faced a potential sentence of up to 20 years in prison, the Associated Press reported.
Investigators said Doc Antle illegally purchased lion cubs in Frederick County, Virginia, for display at Myrtle Beach Safari.
"Antle escaped a prison sentence this time, but he's still facing multiple federal charges for alleged money laundering and alleged wildlife trafficking of animals, including endangered cheetahs and a chimpanzee. Based on his convictions in Virginia and his years of mistreating animals, including tearing baby big cats, chimpanzees, and other animals away from their mothers to be used in public encounters, PETA is calling on federal authorities to terminate the licenses that keep his sleazy roadside zoo operating," said Debbie Metzler, the PETA Foundation director of captive animal welfare.
Antle still faces several federal charges in connection with his dealings at Myrtle Beach Safari. Authorities arrested Antle in Horry County in June 2022 on money laundering charges.
He and his business associate, Andrew Sawyer, are accused of laundering over $500,000 in cash that they believed to be the proceeds of an operation to smuggle immigrants illegally across the Mexican border.
He was then charged in a federal wildlife trafficking case, where he's accused of illegally trafficking animals such as lemurs, cheetahs and a chimpanzee.
At this time, no trial date is set on the federal charges against him out of South Carolina.
'Tiger King' star and Salinas-native convicted of 4 felonies in Virginia wildlife trafficking case
RICHMOND, Va. - "Tiger King" star Bhagavan "Doc" Antle was convicted last week in a Virginia wildlife trafficking case.
Attorney General Jason Miyares said Antle illegally purchased endangered lion clubs in Frederick County for display at his zoo in South Carolina.
He was convicted of two felony counts of wildlife trafficking and two felony counts of conspiring to wildlife traffic. His sentencing is scheduled for September 14, 2023.
"Virginia's animal cruelty laws are not taken lightly by my office," Miyares said in a statement. "I'm proud of my Animal Law Unit for their tireless work and I'm thrilled that the jury not only agreed with us but sent a message that Virginia does not tolerate wildlife animal trafficking."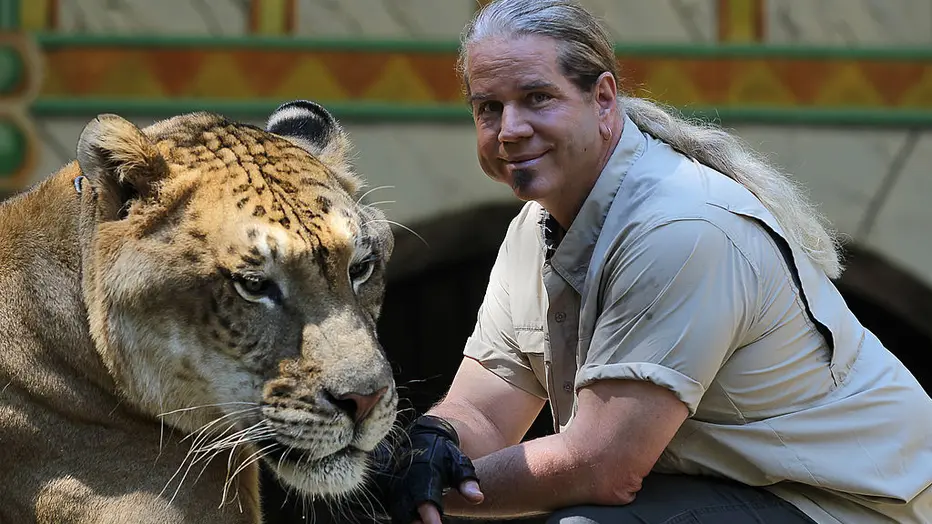 The investigation began in 2019.
Antle is featured prominently in "Tiger King: Murder, Mayhem and Madness," a 2020 Netflix documentary miniseries that focused on tiger breeders and private zoo operators in the U.S.
The series focused heavily on Oklahoma zoo operator Joe Exotic, who also was targeted for animal mistreatment and was convicted in a plot to kill a rival, Carole Baskin.
The Associated Press contributed to this report.